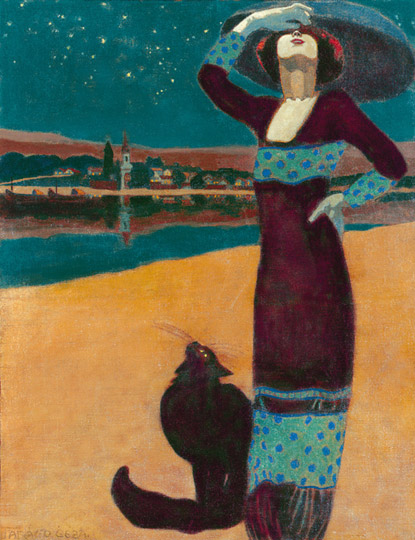 Going to spend the day in the lovely embrace of L de Lolita Lempicka, the weather is cold, and there is nothing like the embrace of vanilla, spices, oranges, and delicious musk to make you feel cozy.
Tried a spritz of Mitsouko on today and well it isn't smelling that bad, in fact it is actually smelling good, I wonder what happened?
Kitten update: The baby I chose is the little golden eyed wild cat looking kitten. It was really hard, they were both adorable, but she just caught my attention with her prideful little attitude, she already considers herself a queen, her exploration was hilarious, tried to eat giant dog biscuit, gave up and tried to eat chocolate, my kind've girl. Realization: I like a little bit of a bratty attitude in a cat, mind you she was still very affectionate and a purrer. I admit I am rather smitten and I can't wait to get her next Thursday. She has a sort of adorableness that is just too cute. If I could have I would have taken the other kitten too, she was such an utter sweetie.
image provided by artnet.com
image: Woman with cat by Geza Farago